| Telecom Operator Use Case | Customer Engagement |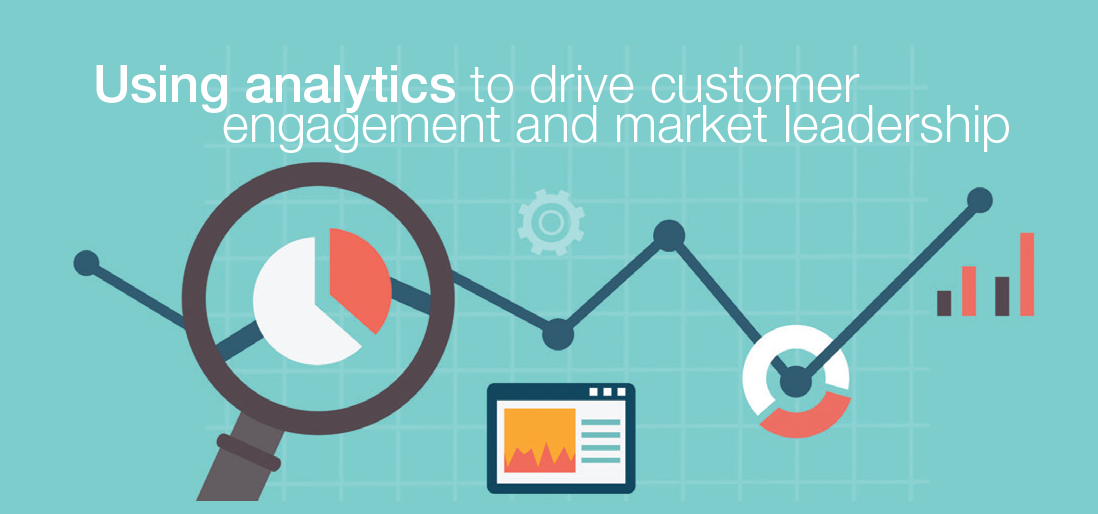 For this home-grown conglomerate, Big Data Analytics (BDA) was the game-changer that transformed its business from its third place to becoming the leading telecommunications player in terms of subscriber base. In harnessing the power of BDA, now this mobile operator not only serves its customers better but it has also grown the company and enhanced the way it does its business. Its strategic use of analytics not only improved operations but has also catalysed a remarkable reorientation in its management and technical capabilities. It's now on a growth trajectory to achieve its objective to become Malaysia's top  mobile operator by revenue.
Despite its legacy as a former government monopoly company, it was lagging in the marketplace. There were inadequate investments in technology and it was hampered by bureaucracy. This was especially challenging when the company competed against newer and aggressive companies in an increasingly saturated market. This company had gone from being number one to number three in the market.
In response, it established a three-stage transformation plan beginning with a revamp of its sources of revenue. They knew that with market penetration of over 130 percent, competition would only intensify. The business could only grow at the expense of competitors and enhancing customer retention.
They placed customer experience center-stage and by personalizing customer experience via a powerful foundation of analytics and contextual marketing that would extend into virtually every part of its operations. To do this, they worked technology consultation team on the data foundation that would become a broader analytics strategy. The team was deeply engaged with nearly every department within the company to develop an overarching analytics framework.
They leveraged on Advanced Analytics Platform which provides a comprehensive set of analytics capabilities and tools to tap into all relevant data. It also securely ran analytics throughout the company to gain fresh insights in real time. With its unique combination of emerging analytics technologies, this enabled them to extend and transform that way it utilises its vast amount of valuable data to enable new services, drive customer engagement, lower operational costs, achieve higher levels of customer satisfaction and create new business models.
The Mobile Operator has created an enterprise-wide analytics platform that has become the foundation for contextual marketing. By combining insight for real-time data on customer consumption, the company is able to deliver highly targeted promotions when customers are most ready to purchase. For example, they can identify prepaid customers with low weekend usage and encourage them to reload on weekends to get bonus airtime.
The benefits that were obtained from this Big Data Analytics (BDA) solutions were multi-faceted. There was 90 percent reduction in the time spent on analytics as well as 98 percent engagement rating amongst the front-liners or customer- facing employees. There was also 70 percent increase in the company's campaign performance which drove up its return on investment. Also there was 80 percent reduction in the company's new campaign launch time – all of which brought about improved customer loyalty with increased effectiveness in cross-selling and increased average revenue per user.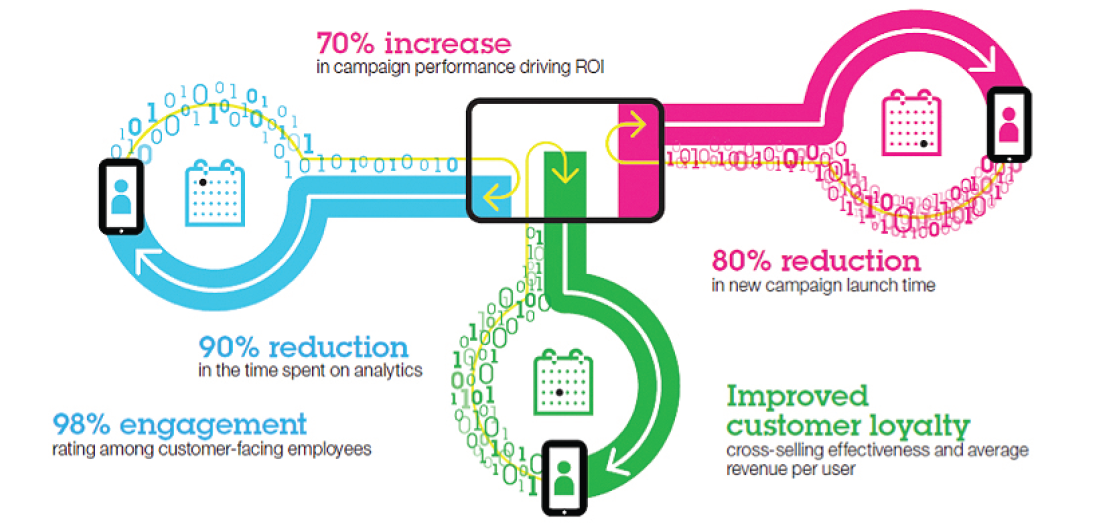 As the company sought to incorporate more analytics into its decision making, it began by staffing a team of experienced analysts for its marketing activities. In order to ensure that analytics wasn't confined solely to its team of analysts, the company assembled a multidisciplinary team from different lines of business and tasked it with bridging the gap between the company's internal analytics advocates on the business side and its IT divisions.
The management is now looking at how to drive the analytic-based approach across all its business, including micro-market segmentation, micro-market quality management of the network so that for the first time they can see what is really going on across all of its operations.
The Company is on its growth trajectory to achieve its objective to become Country's top mobile operator by revenue. This is evidenced by its enhanced marketing efficacy due to the use of analytics. Conversion rates have increased nearly threefold for specific campaigns, while cross-selling has also improved. This has increased significantly its revenue per customer. Furthermore, customer retention has also been boosted. CEO, highlighted that the company has demonstrated how analytics and personalised marketing has the ability of transforming all aspects of a company's business performance including its people.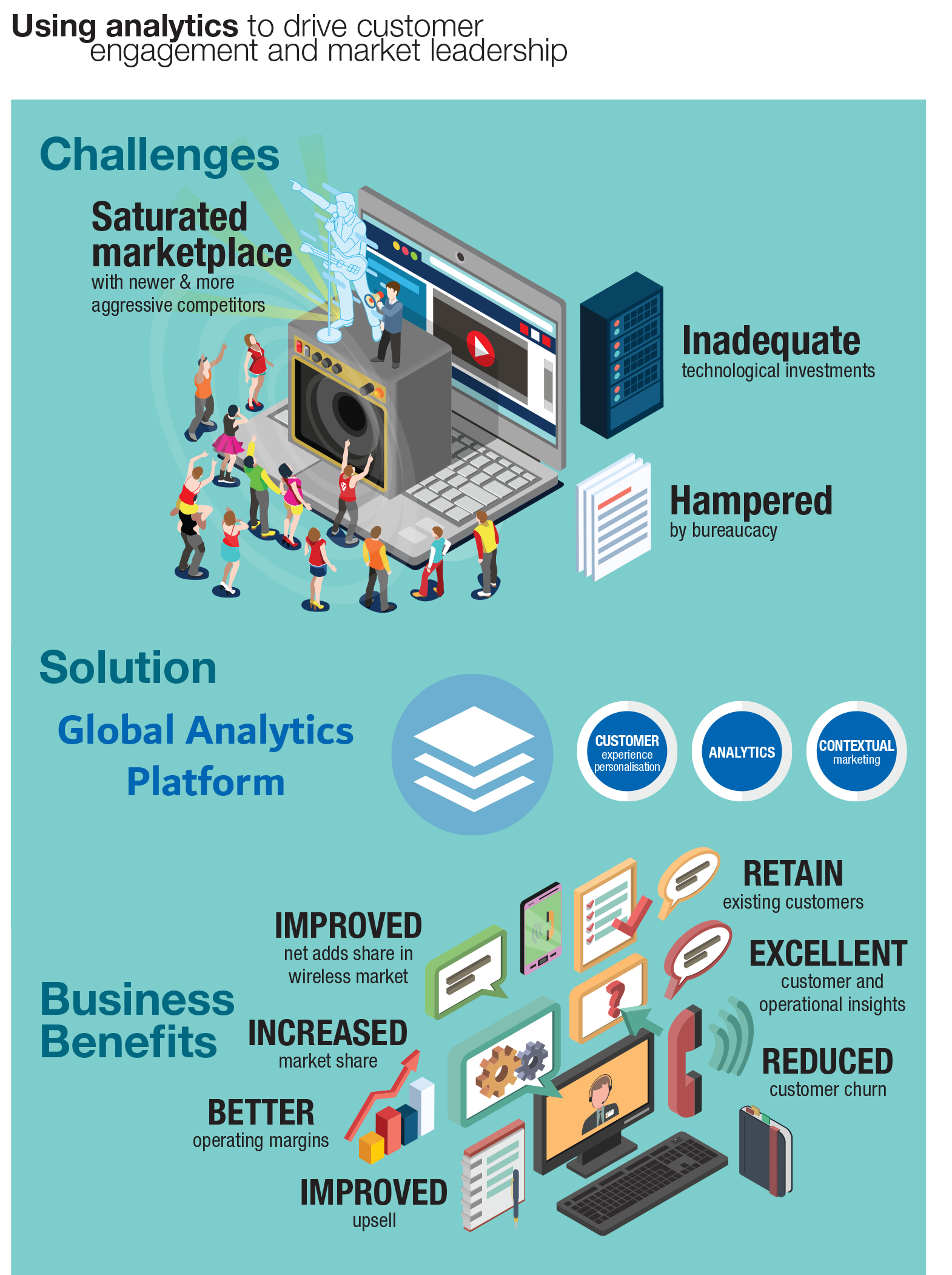 * from MIMOS
Need more about the solution? Contact us at (

[email protected]

)